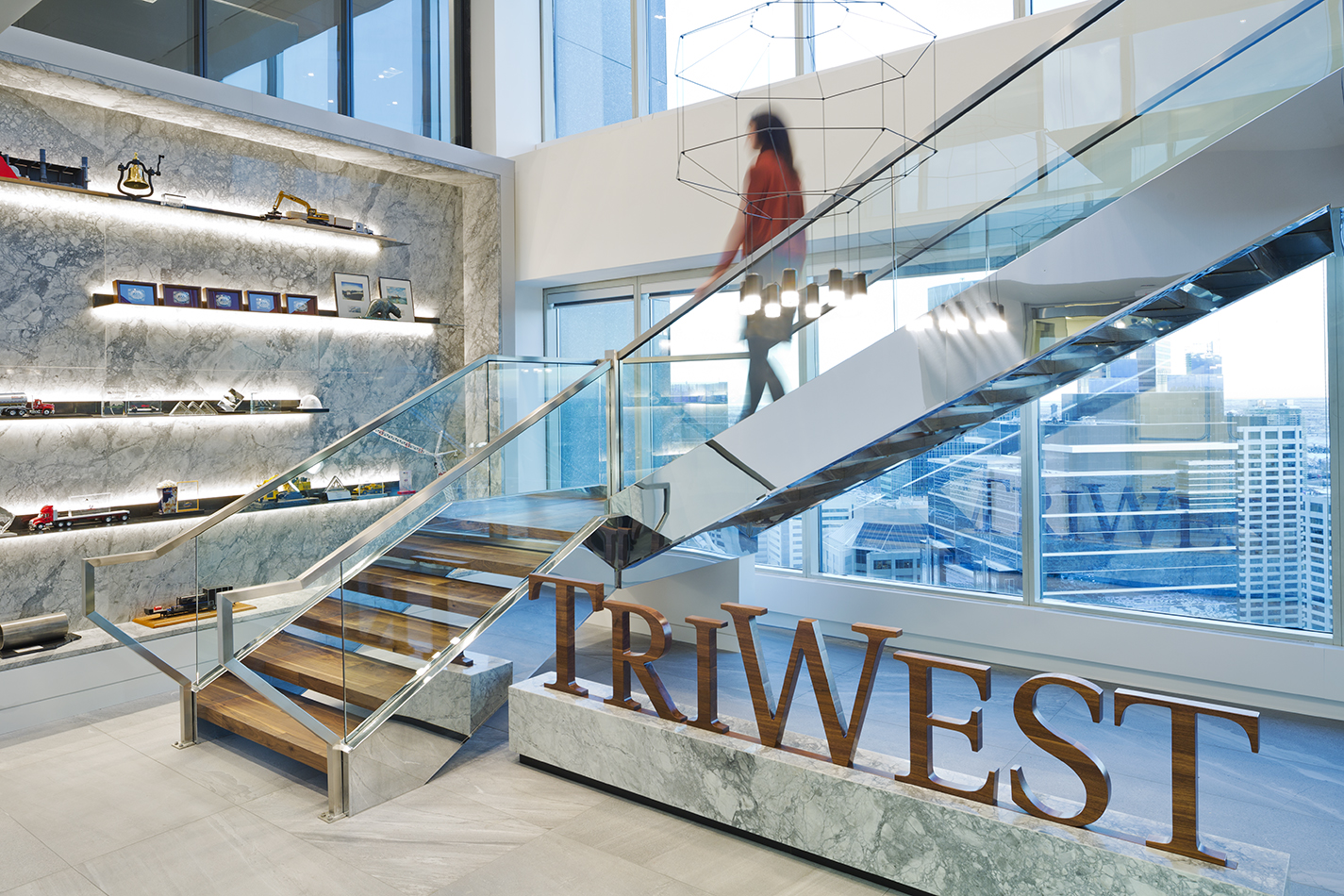 Triwest
| Label | Value |
| --- | --- |
| Builder | Choice Contracting |
| Designer | Shearer Design |
| Location | Calgary, AB |
Triwest desired a full-floor new build for its location on the top floor of Calgary's Devon Tower. Our architectural millwork required uncompromised attention to detail to meet the needs of both the designer and a very passionate client.
The install proved challenging, as the existing floors and walls needed considerable levelling in order for our millwork to appear clean and even.
Reception
Creating clean lines throughout the space was a critical aspect of achieving the designer's vision, despite variances across the floors and walls.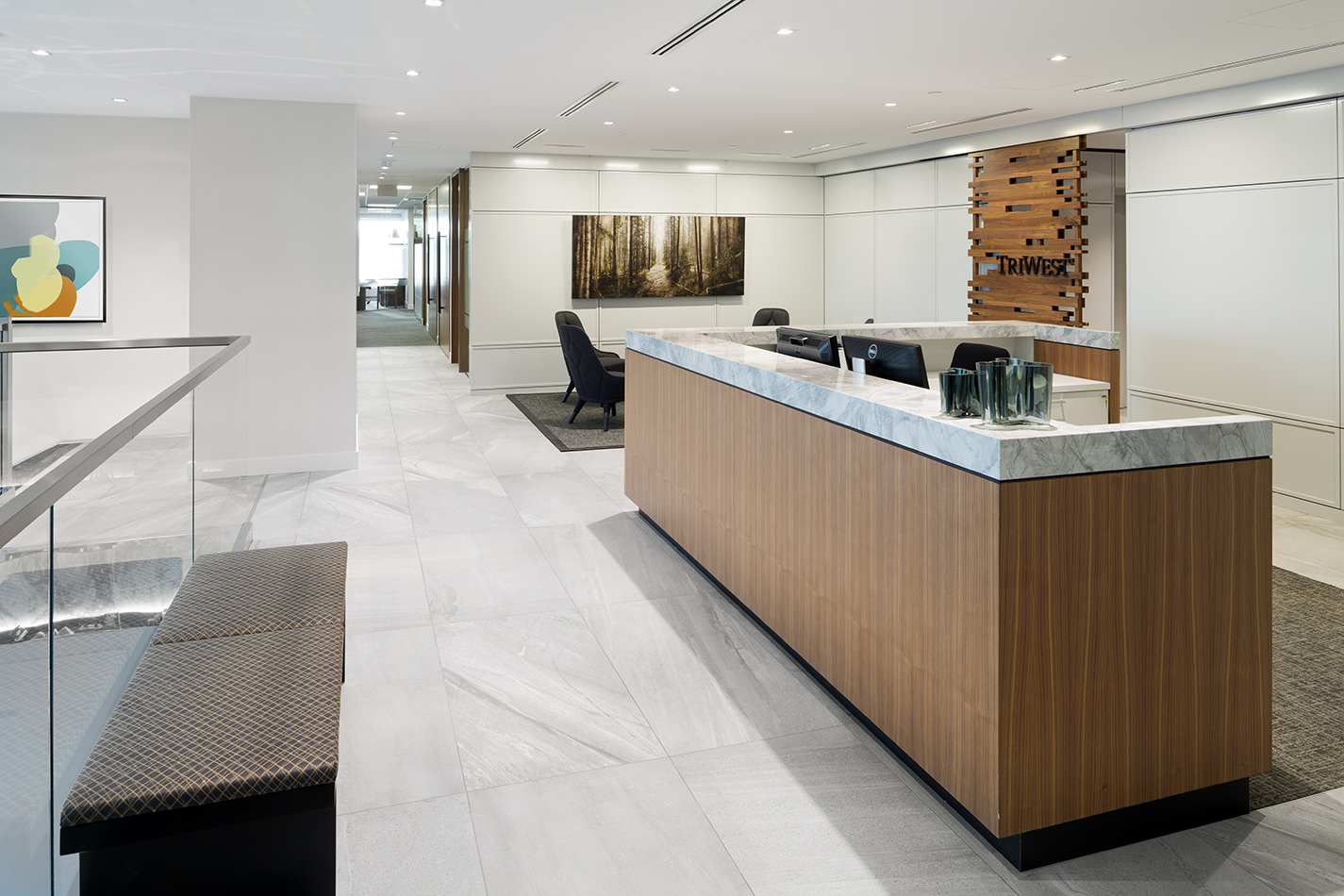 Feature Wall
The illuminated "toywall" featured the marriage of wood, stone, and metal. This area showcases Triwest's proud achievements, so naturally we made sure to execute it perfectly.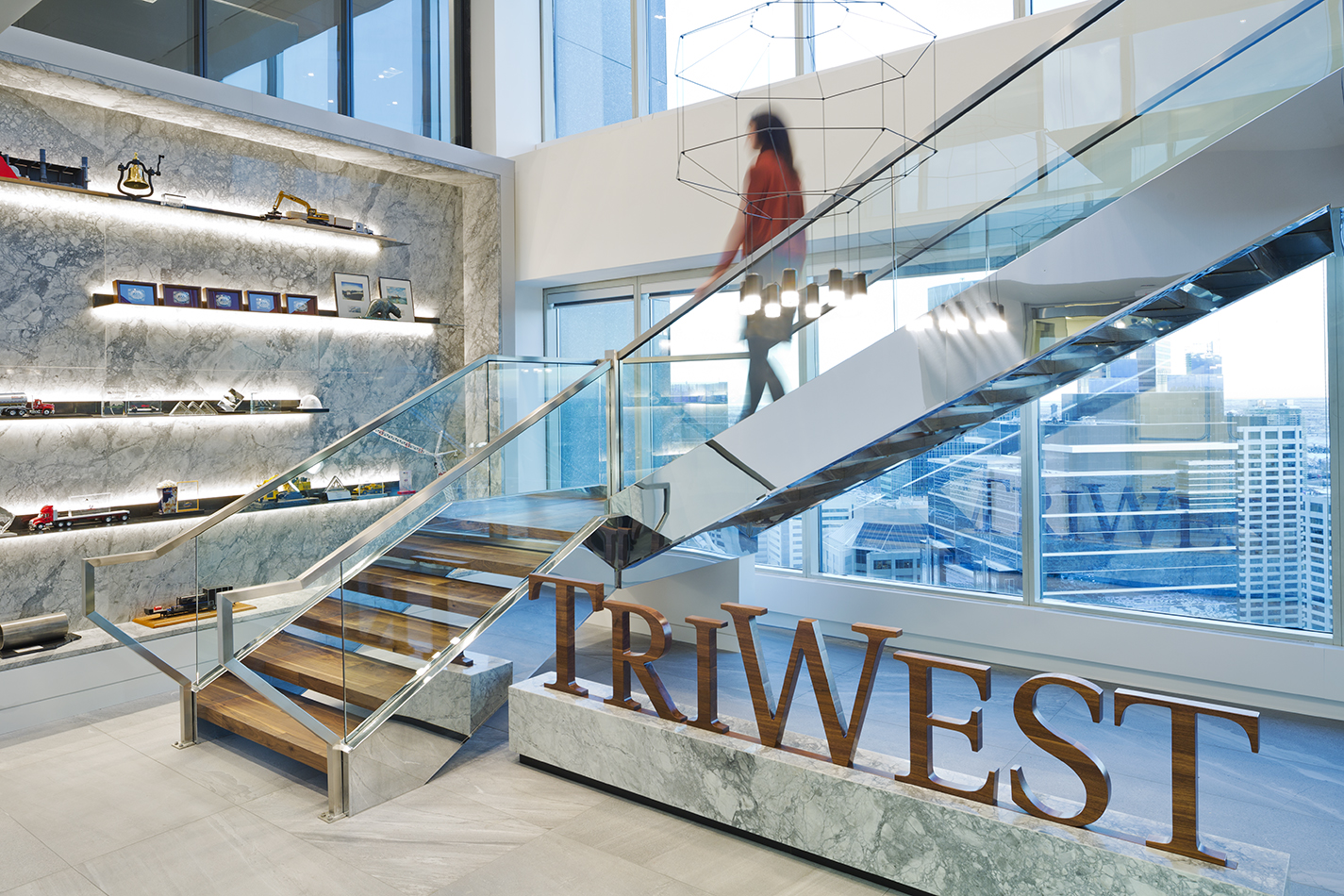 Waiting Area
Pre-finished lacquered panels were hung. Note there are no visible fasteners, resulting in a flush, clean and durable final result.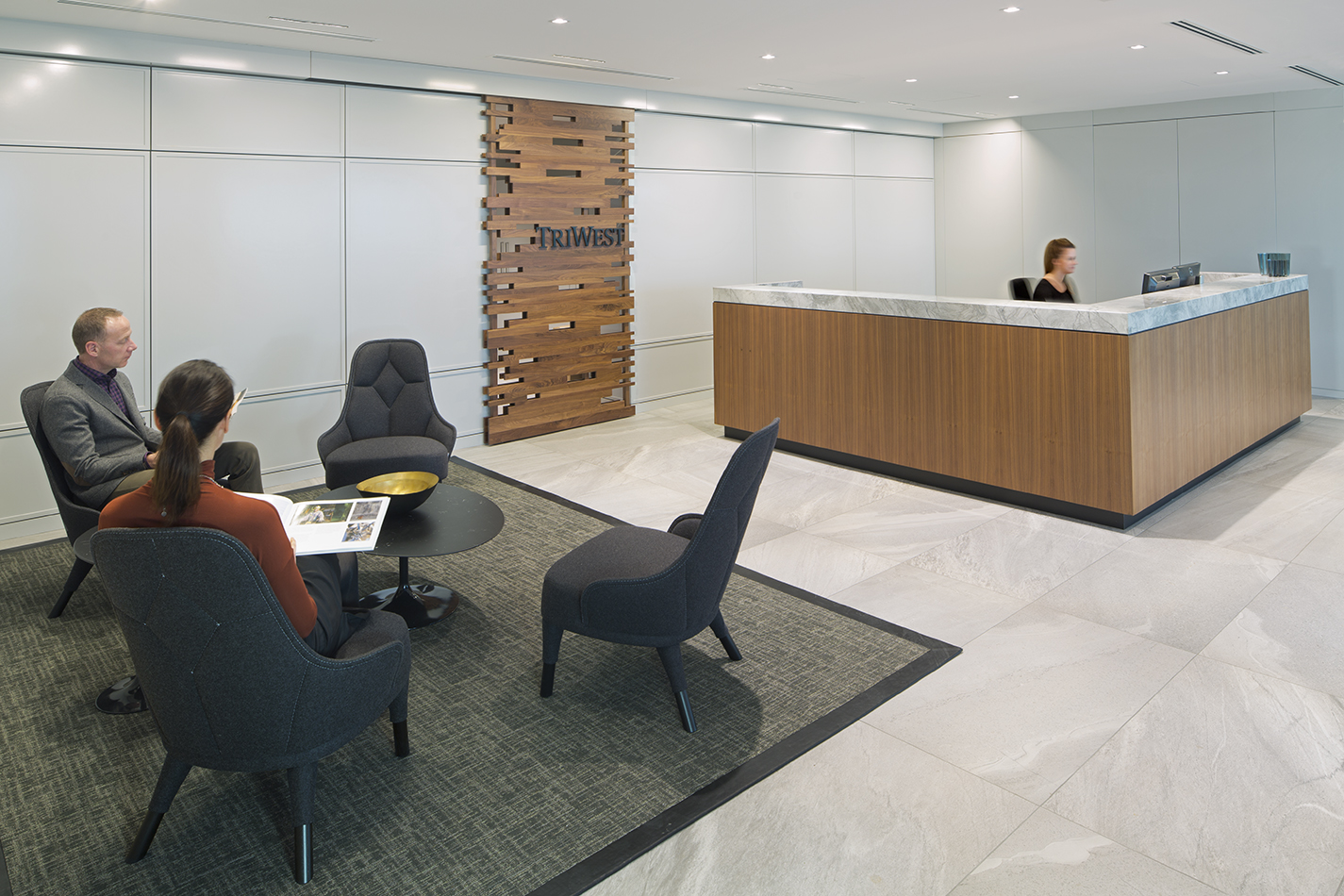 Boardroom
From doors to wall panels, great detail was brought into the millworking of the Triwest Boardroom.