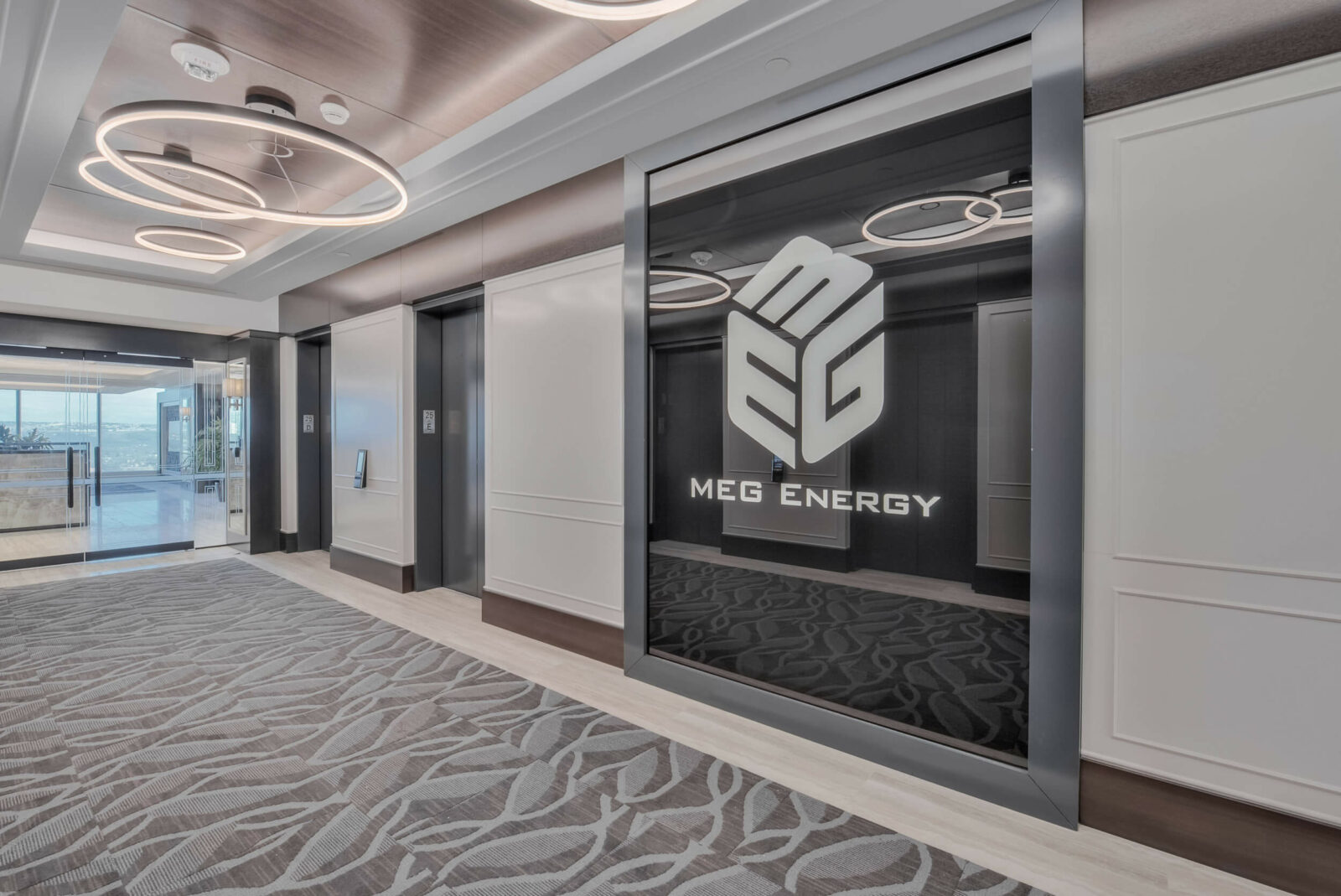 MEG Energy
| Label | Value |
| --- | --- |
| Builder | Govan Brown |
| Designer | B+H |
| Location | Calgary, AB |
This massive millworking project was one of the more intense custom builds ever performed in the city. The Perfection team took its skills to the next level and defined a new area of capabilities for our company.
Our team married so many different materials to create the desired look. No prefabricated modular walls were used, and everything was done "old school" with full millworking finishes on all doors, frames and walls.
Perfection worked collaboratively with both the client and designer, showcasing the experience we bring not just to the execution, but to the planning and design phases as well.
Precise Details
A freestanding wall was built to create privacy. Notice the consistent panelled borders wherever you look.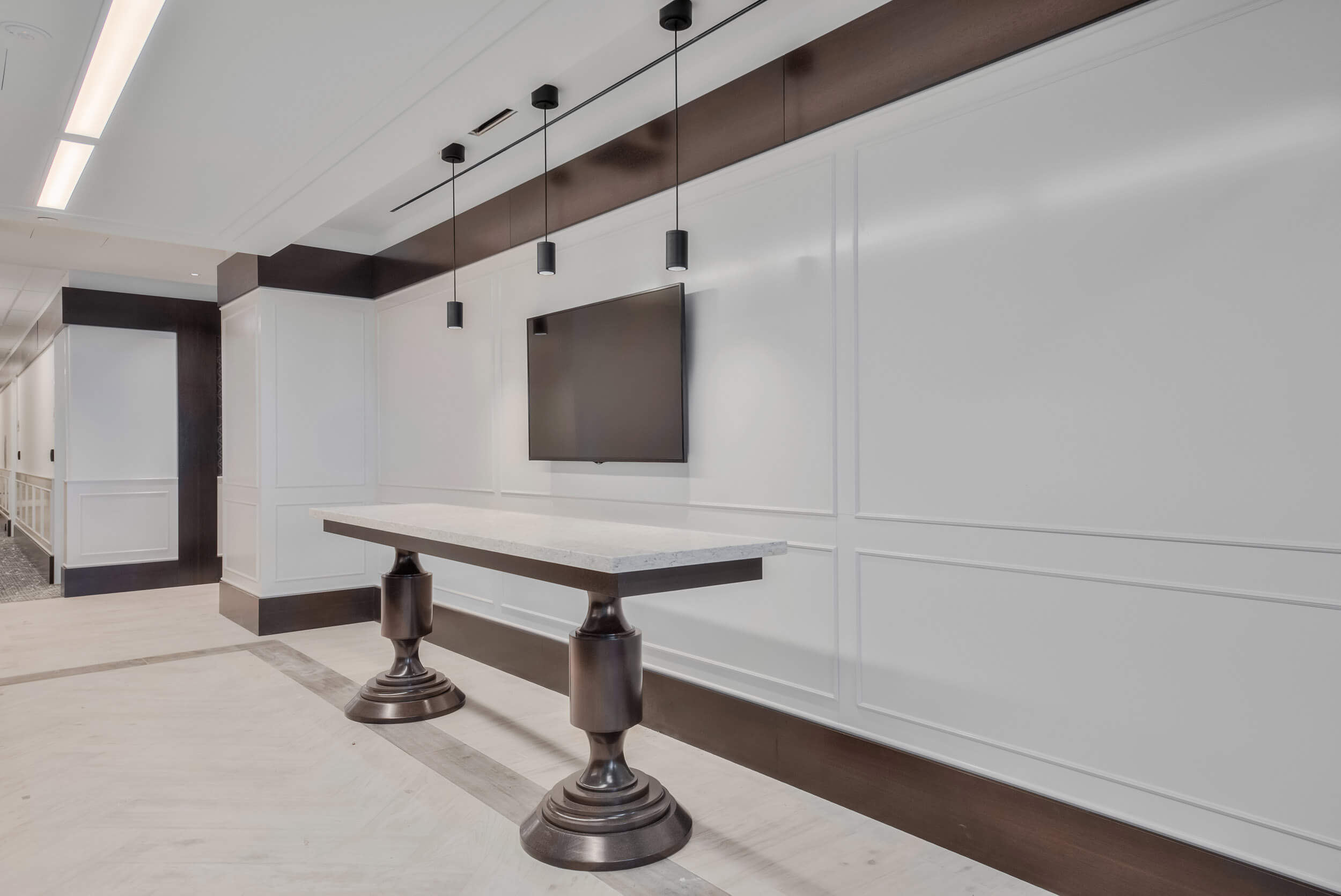 Reception
The reception area moved into this custom-built boardroom entranceway.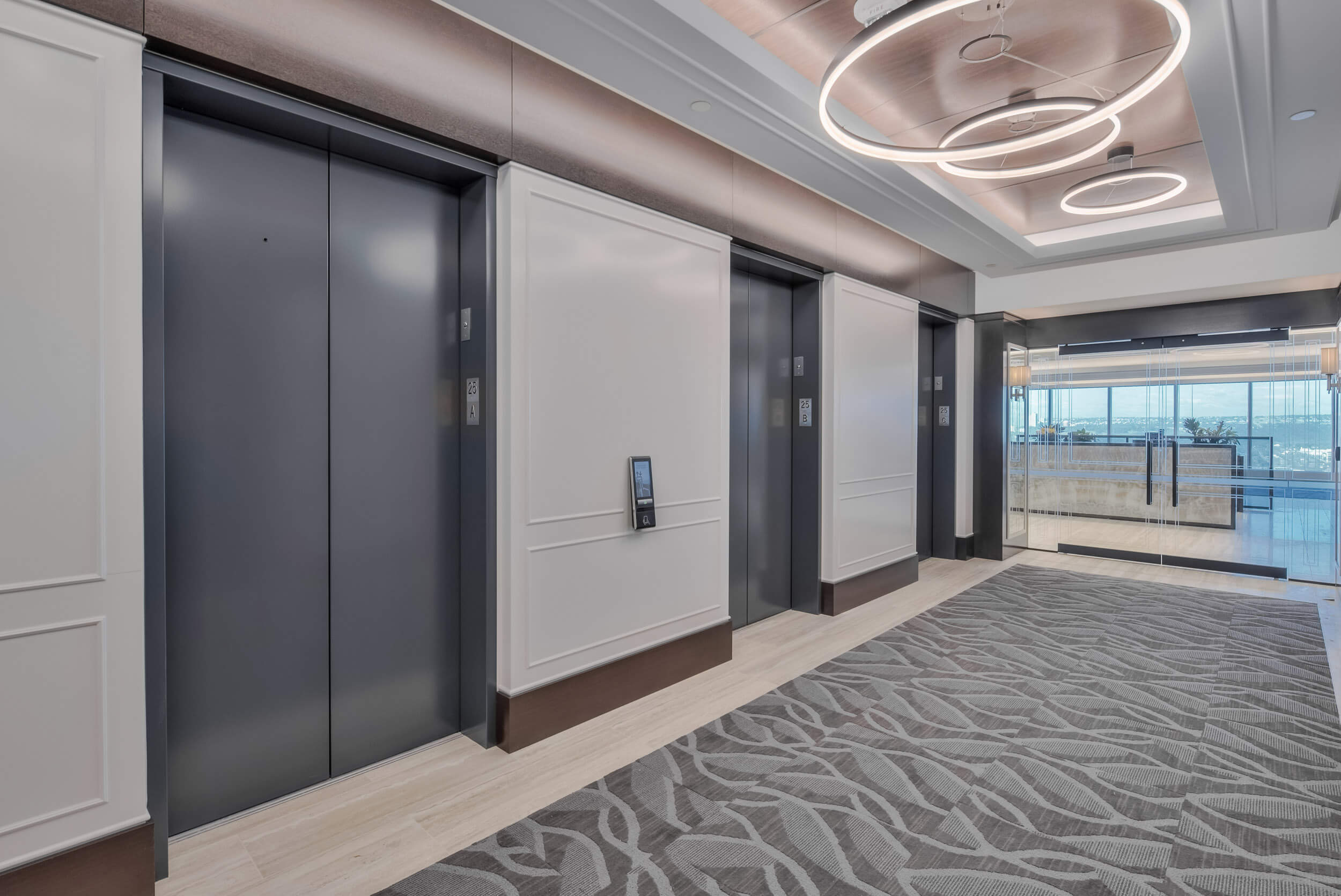 Waiting Area
Guests are invited to sit amidst natural stone and wood details that contain modern touches.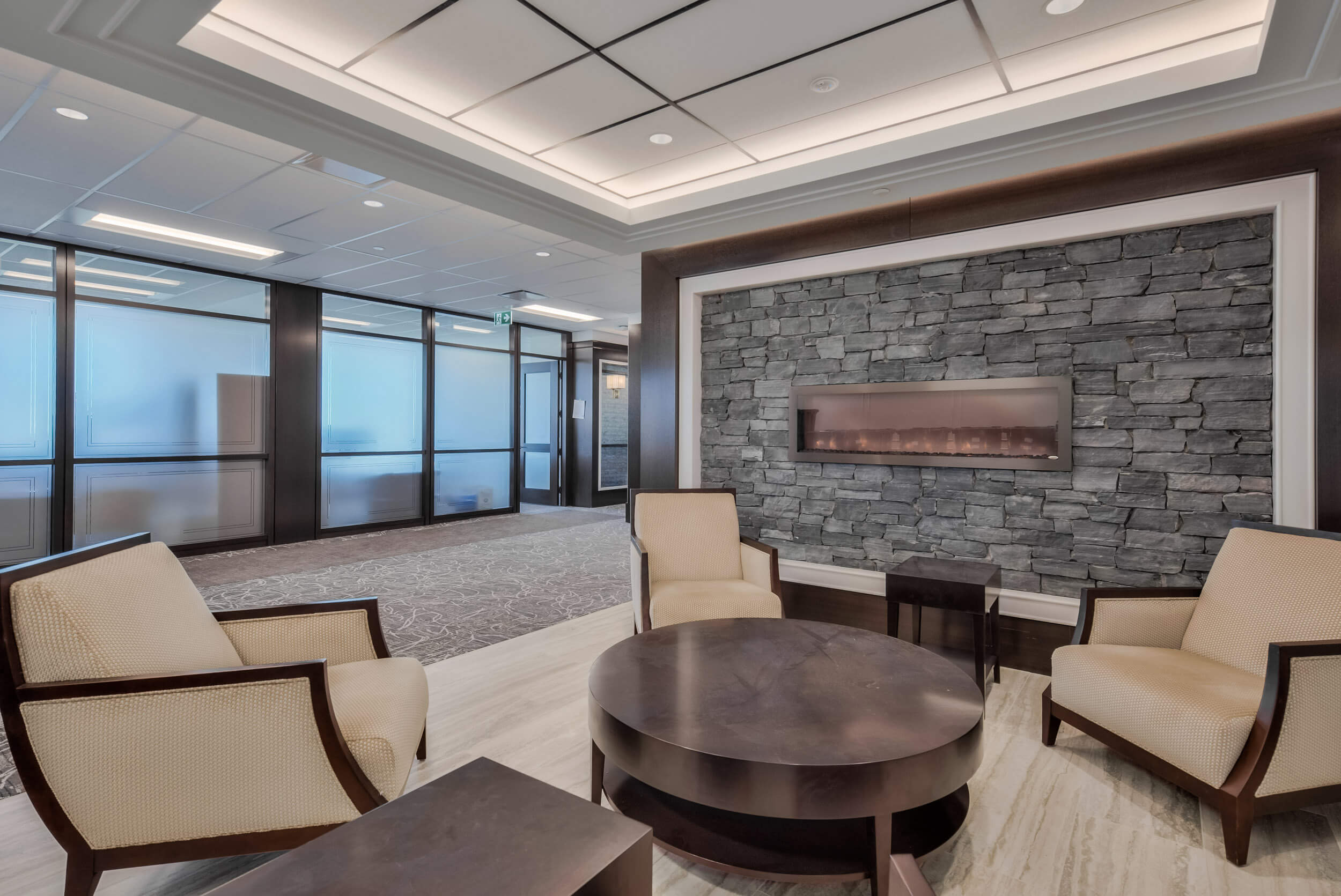 Breakroom
This common area is durable enough to withstand daily activity yet also maintains elegance to host important clients and events with confidence.