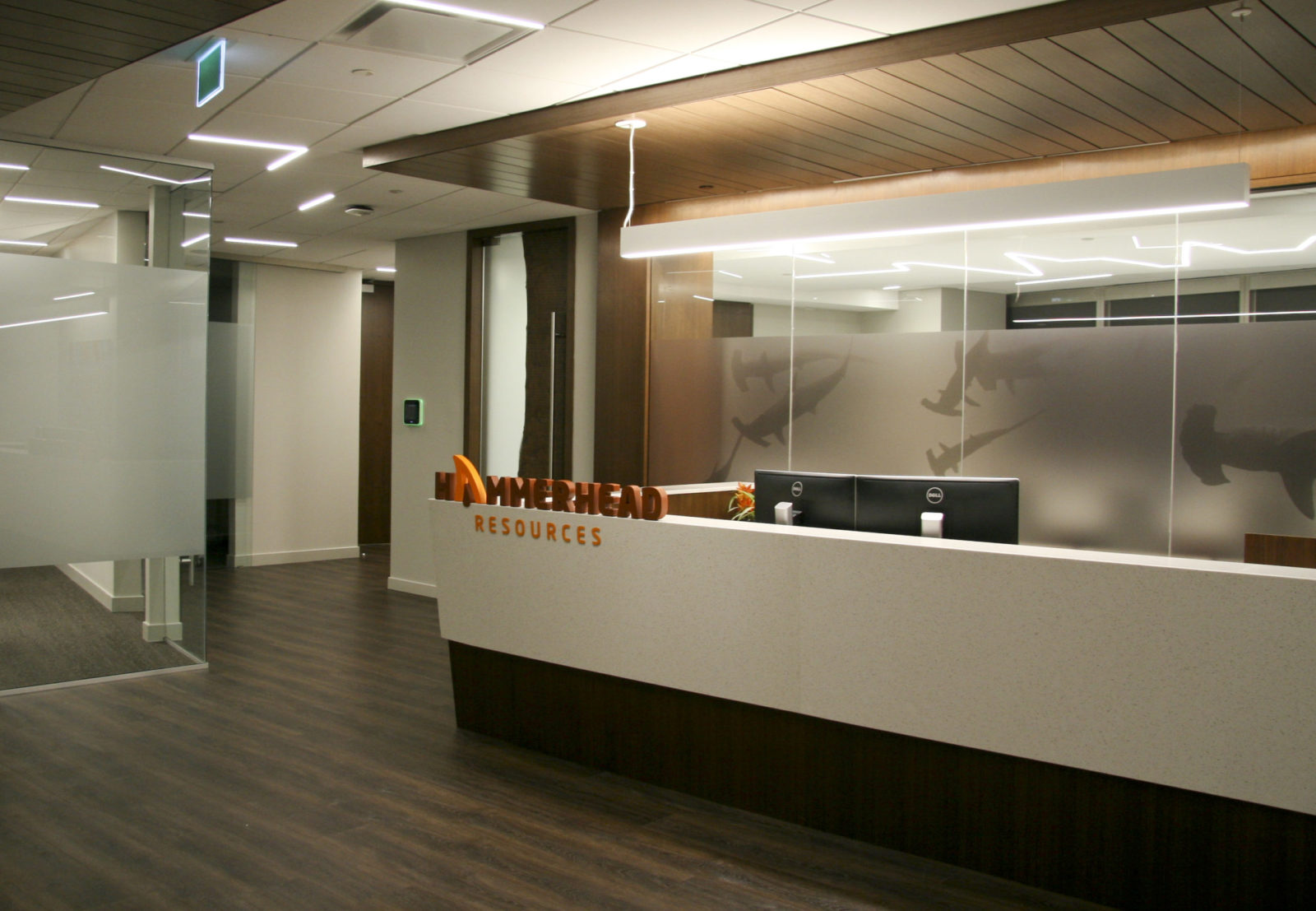 Hammerhead Resources
| Label | Value |
| --- | --- |
| Builder | Soundtex Interiors |
| Designer | Coupland Kraemer |
| Location | Calgary, AB |
This bright and modern design was fun to envision, but don't let its playfulness deceive you. It takes a magical level of skill to make high-gloss colourful details pop while maintaining their structural integrity.
In addition to high-gloss components, another challenging piece was a live-edge door that had to be married exactly with glass. Precision like that takes years of experience to execute flawlessly.
Perfection Millwork worked closely with the designer and client to select raw-state materials directly from lumber distributors. We strongly believe in involving our partners and clients throughout the entire building process.
Breakroom Area
The kitchen and cafe area featured live edge wood tables and immaculate finishing work.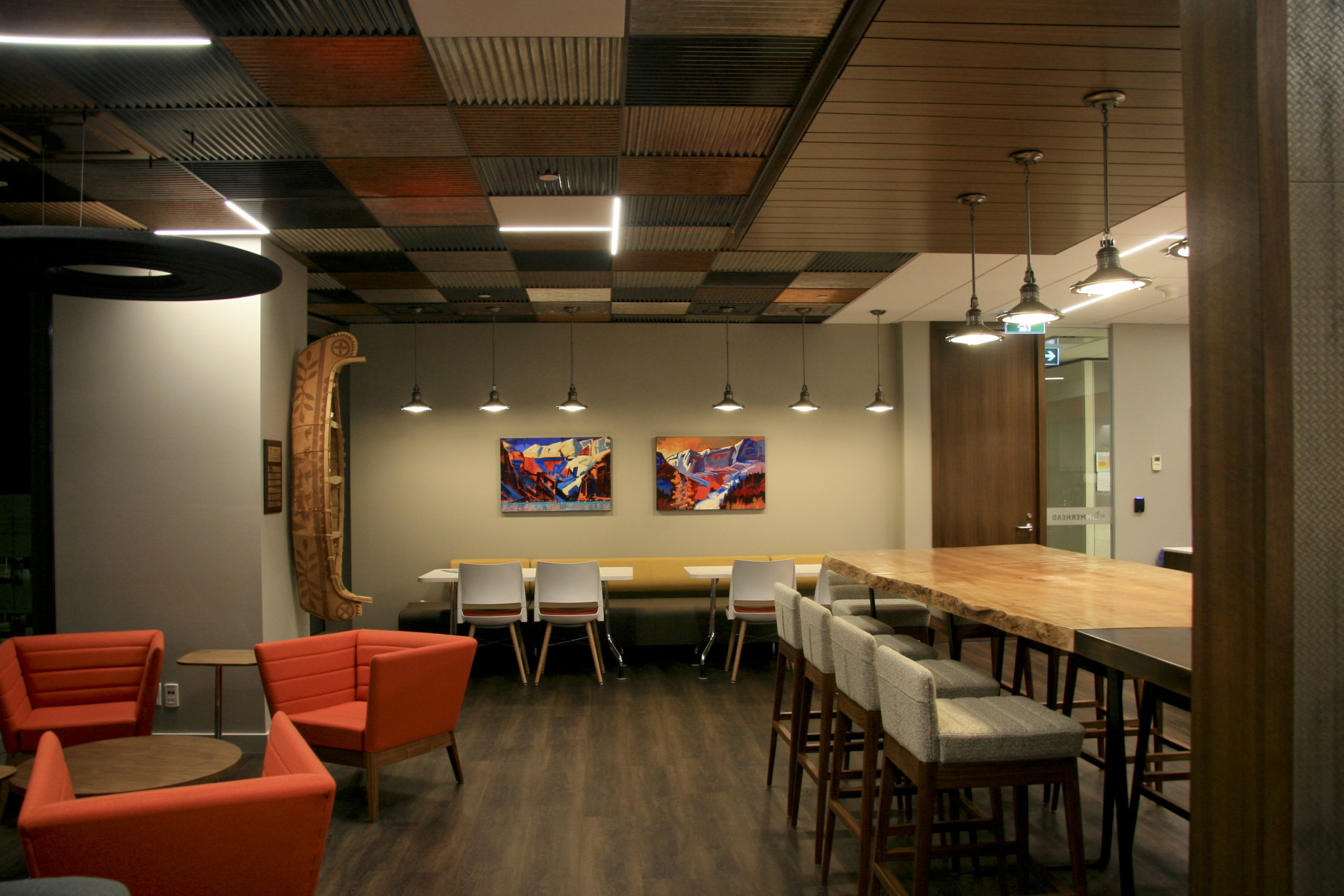 Waiting Area
This "Mad Men" style area was inspired by the iconic 1960's sharkskin suit.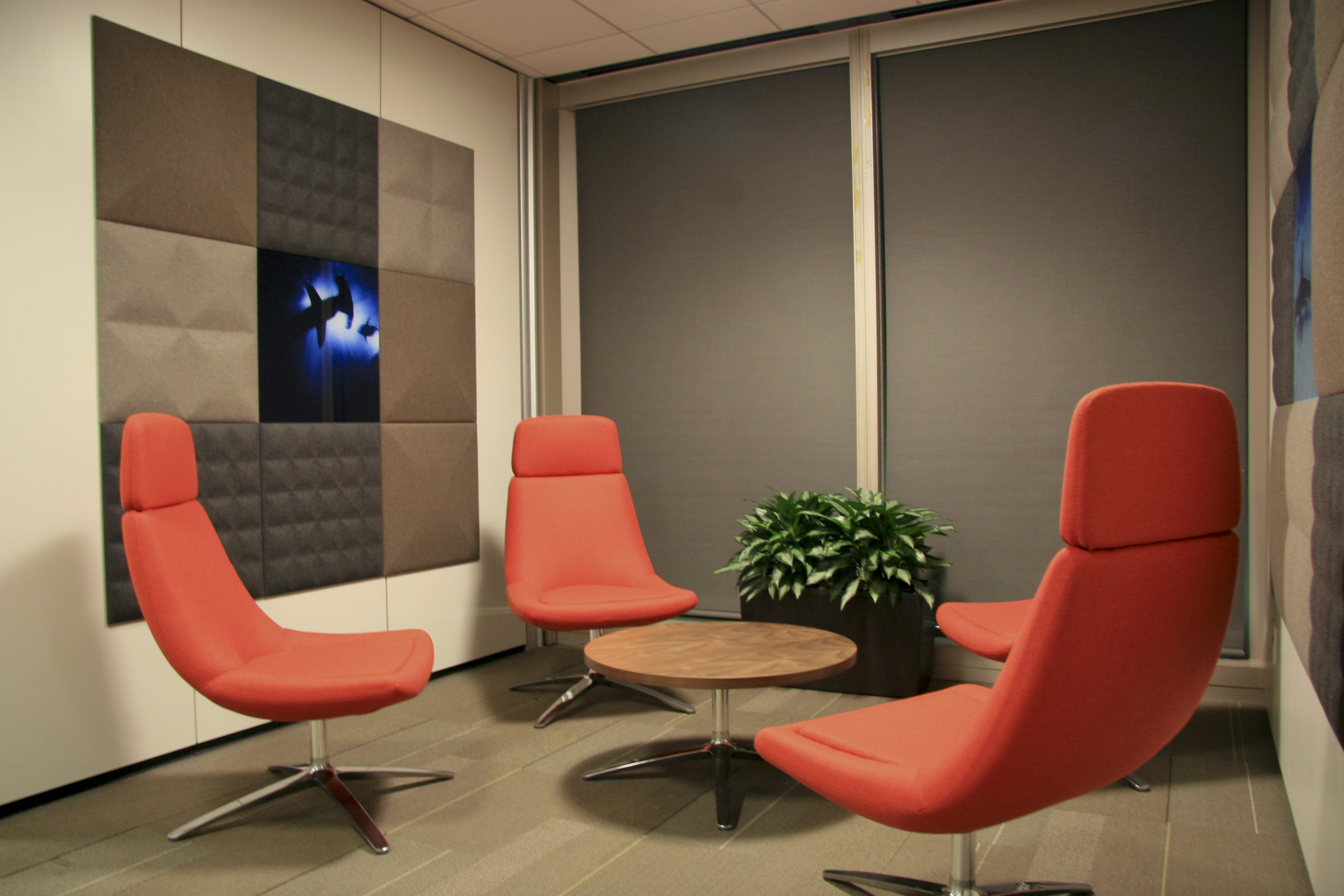 Entranceway
Visitors know this is no ordinary energy company from the moment they enter the offices.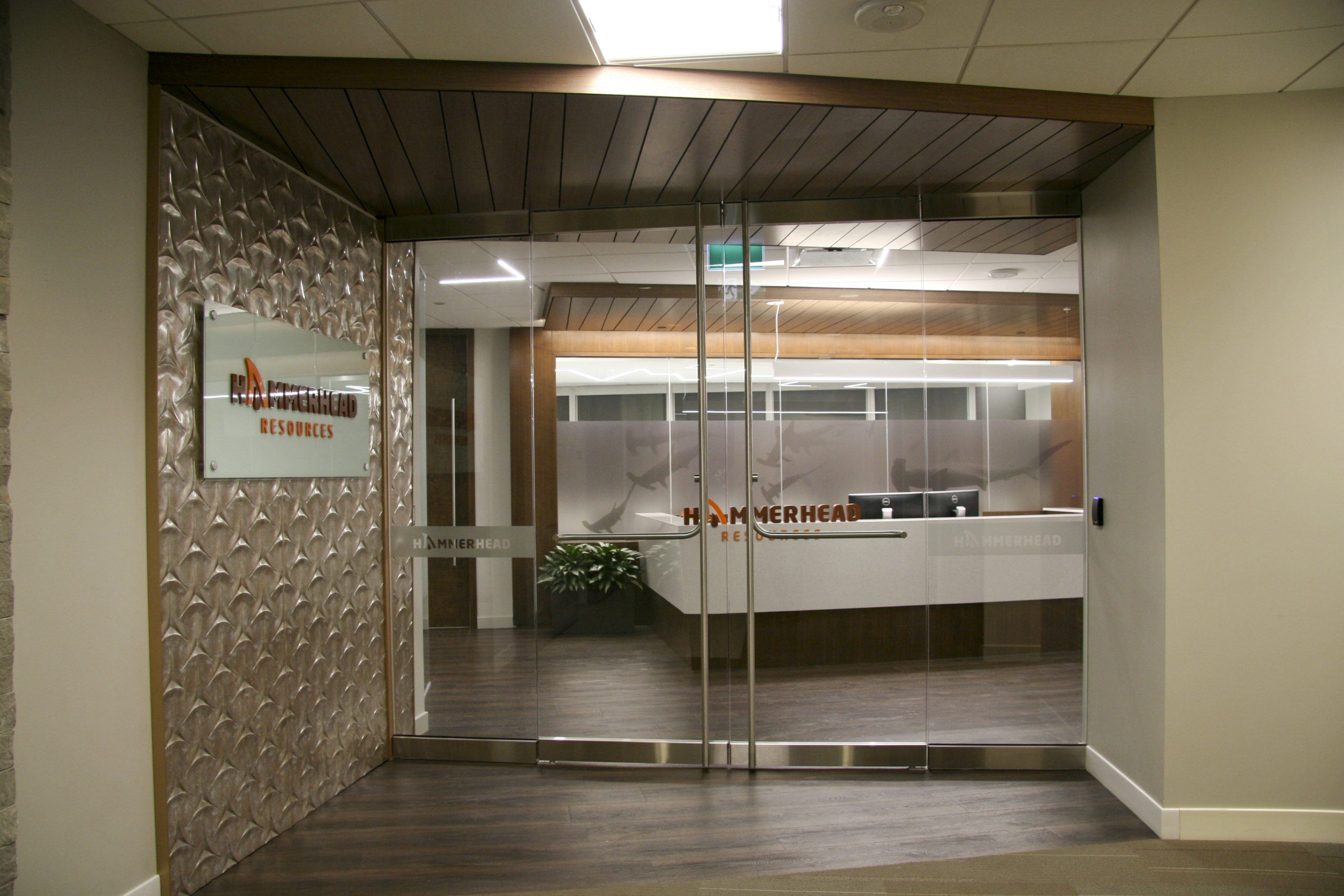 Boardrooms
The boardrooms are sleek and functional, enabling its inhabitants to get down to business without unnecessary distractions.